Insight Consulting Partners works with executives to deliver exceptional business value by transforming people, processes and technology in HR and Payroll. With more than 20 years of experience in HR technology we provide solutions for SAP HR and SAP SuccessFactors that generate immediate bottom-line impact. Our work is based on and depends on our core values of professionalism; technical excellence; responsibility to the company, its clients and the community; and a balance between personal and professional obligations. Located in Cincinnati, OH, Insight provides consulting to clients across the US as well as internationally.

Meet the Managing Partner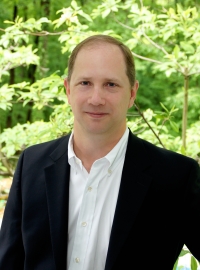 Steve Bogner: Consultant – Speaker – Author/Blogger/Podcaster - Connector
Consultant: This is my passion, my core: helping customers solve problems, making things work better, implementing new systems. I've worked with SAP HR/Payroll since 1993, other systems before that. I'm new to Successfactors, but I'm a fast learner. It's more about the process and people than the technology, most of the time. A few years ago I was elected into the SAP Mentors group - quite an honor!
Speaker: Introvert by nature, but love to share my knowledge and experiences in conferences and presentations. And I most always learn something new from the audience too, which is great. Need a speaker for your event or conference? Call on me!
Author / Blogger / Podcaster: My comfort zone is short form – useful blogs, handy articles and the SAP HCM Insights podcast. Podcasting with my colleagues is a lot of fun, while writing blogs and articles is fulfilling. Maybe some day I will write a real book – but I'd rather spend that time consulting. I have a couple thousand Twitter followers, so I suppose that counts for something - @SteveBogner

Connector: Connecting people with other people so that everyone benefits, and connecting people with their HCM technology. Connections help us learn and grow, and I like to facilitate that. Are you looking for a certain type of firm to benchmark with? A certain type of consultant? Someone who has the same weird requirements for HR/Payroll as you do? Ask me (see form below) - I probably know someone to connect you with.
As for my background - I've worked with HR and IT leaders in private and public sector companies across the country on domestic and international projects since 1986. In addition to being a founding member of the Advisory Board for the SAP Insider HR Expert newsletter I regularly present sessions on SAP HR/Payroll all over the world. A few years ago I started the SAP HCM Insights podcast, which is available on the site as well as iTunes and SoundCloud - plus the associated LinkedIn group. My first experience with SAP HR came in 1993, being trained on the R/2 system. From there I worked on the early analysis, design and implementation of the US-specific HR/Payroll functionality in R/3 release 2.0. From that early involvement in the foundation of the SAP HR module in the US I've worked on every subsequent release in companies of all sizes and types.
We would love to hear from you - contact us via the form below!